Grief, Darkness & Eros
Oct 30, 2023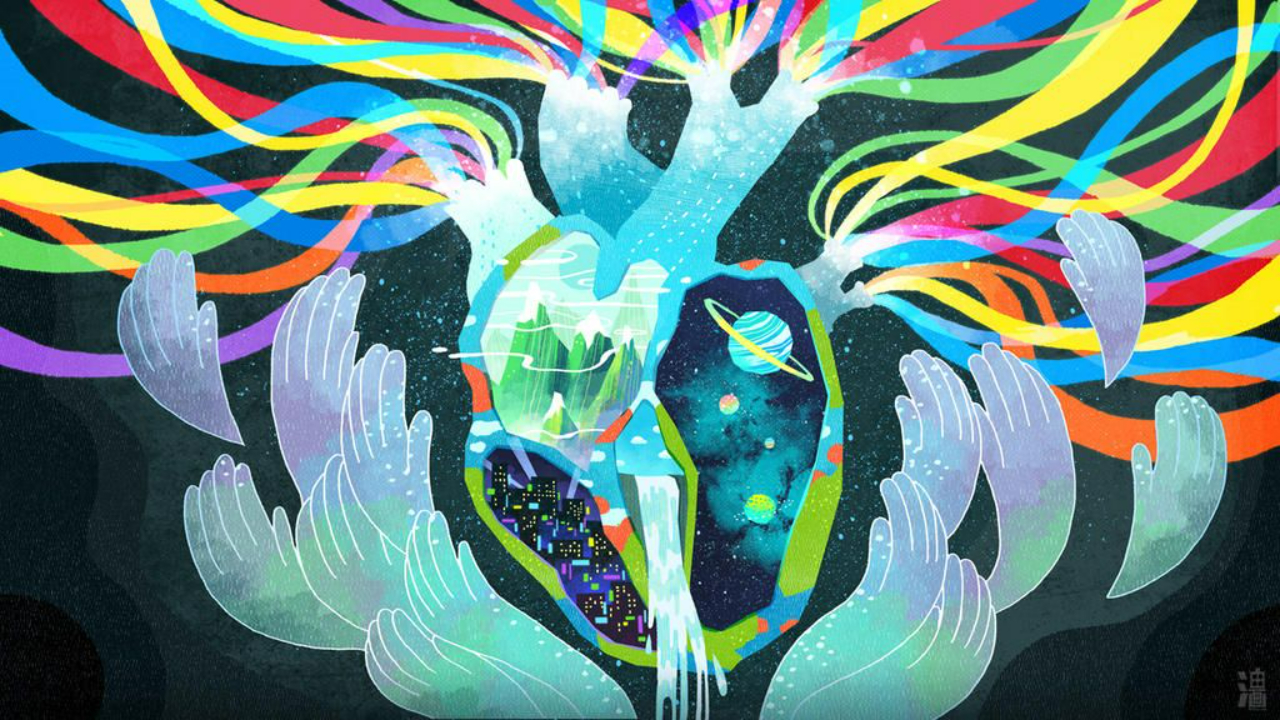 If you follow me on Facebook or Instagram, then you might have noticed that these days I'm mostly talking about Grief and Darkness.
The necessity of tending to our Grief in these tumultuous times.
The invitation to drop into deep rest and befriend Darkness as a practice.
What do Grief and Darkness have to do with Eros anyway?
As long as I can remember, I have been drawn towards the themes that our society deems taboo. When I first embarked on sexuality work, I felt that I was working at the furthest edges of the acceptable. Yet as I have journeyed further in life, I have found that there is something even more taboo than sex – feeling our feelings.
Many of us were brought up with the message that there is an acceptable set of emotions that can be felt (although not too much!). Then there is the unacceptable set of emotions that must be controlled, or simply stuffed away.
Grief tends to sit in the realm of unacceptable emotion as its raw primal energy disrupts the mask of civilised appropriateness.
Yet when we close down to feeling in one area, we close down in all areas. The capacity to expand into love, pleasure and joy is only as deep and wide as the capacity to meet the pain, anger and sadness of this human experience.
So many people fear "going there" with feeling their feelings. Avoiding stopping to rest as it might create a space to truly notice what's going on. Suppressing expression by worrying that it will be dense and heavy.

I speak about this more in-depth in this interview with Adam Wilder of Togetherness.
Contrary to common opinion, the things that we most fear can become our richest treasures.
When we dance in the dark, we discover our light.
Barriers become breakthroughs.
Challenges become gifts.
Sadness turns to joy.
Grief gives way to gratitude.
When we turn towards our feelings – whether sadness, rage, numbness or confusion - we find what unites us as human beings. When we unblock the dam of emotion and allow it to flow, we open the aperture of aliveness wider.
Truth is here.
Presence is here.
Love is here.
Life is here.
I warmly invite you to two opportunities to sit with me and like-hearted others as we bear witness to these times.
Grief & Gratitude Ceremony for All Humanity
3-6pm, 11th November 2023
Facebook Event Page
Register (FREE) on Zoom bit.ly/grief_gratitude



Sacred Darkness
9pm (GMT/UTC) Thursdays
Commences 2nd November for 13 weeks
Join our community (donation - £33) @ bit.ly/SD_Community
Register (FREE) for weekly Zoom gatherings @ bit.ly/sacred_darkness


These offerings are made free of charge or by donation in order to be accessible to all.
Let's stay connected...
Join our mailing list to receive info on upcoming offerings and insights from Gayatri.
Plus you'll receive the FREE guide "4 Essential Steps
to Sensational Touch" to download.
We ask about gender to send tailored information where relevant. We won't send spam. You can unsubscribe at any time.